About Us
COINSER LTD offers an impeccable professional cleaning service tailored towards your Commercial, Industrial and Domestic needs.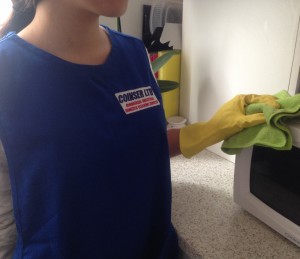 Since 2007, we have taken pride in setting ourselves apart from customary services across Central and Greater London by ensuring that we go above and beyond, guaranteeing that our clients and our staff are our priority.
At COINSER, we believe in developing long term prosperous relationships with our clients. If you are not happy, neither are we hence why we offer unparalleled access to our senior management, regular reviews, open channels of feedback and competitive prices. Our commitment to our staff is equally sincere; we only seek out employees who exhibit an outstanding degree of trustworthiness and embrace a professional approach to their work. In return we offer frequent training, competitive remunerations and regular incentives.
COINSER's ethos of a personal yet professional approach has encouraged years of very positive feedback from our clients and this continues to motivate us further to provide the highest standards and service.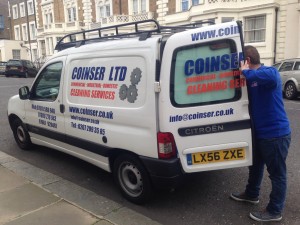 We provide an efficient, professional cleaning service of the highest standards- and beyond!
Our cleaning team are qualified and trustworthy and are able to meet your exact cleaning specifications- we bring the right people to suit your needs!
We are a recognisable and insured company providing services to a number of well-known customers in the commercial and industrial sectors.
Our Clientele include:
Shaw Residential Ltd, Kastel Construction Ltd, K Construction Ltd, SPECSAVERS (5 Branches), David Clulow Opticians (9 Brunches), Sunglass Hut Flagship Store, Tape Consultancy Ltd, Parkhouse Bell Recruitment Ltd, Kinney Green, O&C property Management, Compton Reeback Ltd, Oldacres & Co. Ltd, Barts and The London Charity, The European Japan Centre, Opus Finance LLP, Smart Teachers Ltd, among others.
Service plans: we offer one-off, daily and weekly cleaning options.